Various events were held as the 10th year after the Hanshin-Awaji Earthquake approached, especially around January 17, 2005. To express gratitude and introduce the main events, we wish to send messages of the experiences and lessons learned from the disaster from the disaster-stricken area.
---
Governor's Message
---

---
10 years have passed since Hanshin-Awaji Earthquake left deep scars on us with the death of over 6,400 precious lives and the destruction of our homes and towns.
Read the full text
1.17 Messages
To commemorate the 10 years that have passed since the Hanshin-Awaji Earthquake, over 1,000 messages were sent in response to an appeal for messages on the theme of "January 17th" which was held to promote an "exchange of hearts".
Read the full text
---
Projects in the earthquake-hit area for the 10th anniversary of the earthquake
---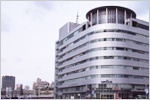 ---
The main events held mainly around January 17, 2005 are introduced.
Recovery Situation
---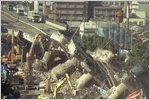 An outline of the damage done by the earthquake and our road to recovery are introduced.
---